Icelandic Horse Connection
Jumping the Icelandic Horse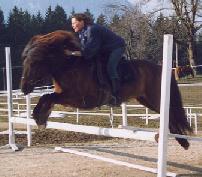 The picture shows Margit and Krummi jumping. Margit and her husband Peter own the Islandic Horse Club in Tyrol Austria.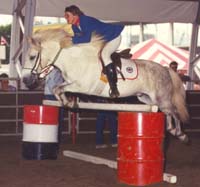 Christine and Valur
Calgary Stampede, July 1982




Christine and Valur
Fire Jumping Demonstration
Edmonton 1986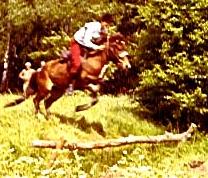 Elisabeth Haug on Toppa--Cross country jumping Danish Championships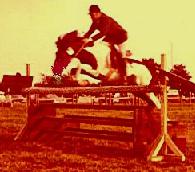 Claus Becker on Asi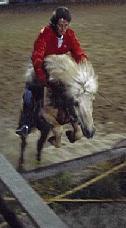 Moonlight jumping is Jo Lamour on Snaefaxi.
Photo submitted by Elisabeth Haug.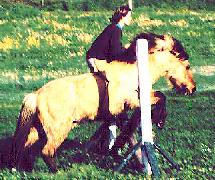 Jo Lamour of Farandi Farms, Sebastopol, CA US and her favorite Icelandic, Lettir.
See Jo and Lettir also under Gymkhana.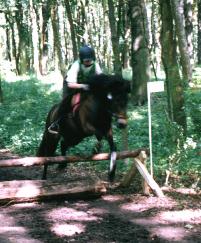 Bianca and her Icelandic, Samrit.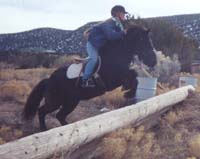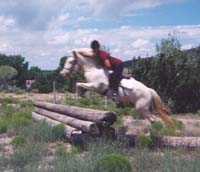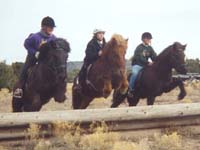 Photos courtesy of Holly Mitchell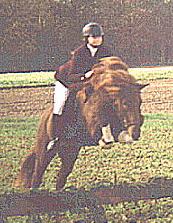 Michaela of Germany with Hagaljomi jumping during a fox hunt.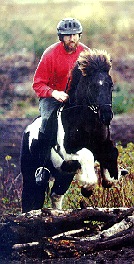 Nick Foot of Oakfield Farm jumping with Thengill.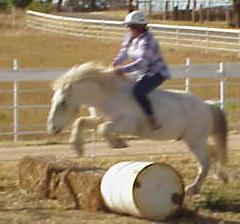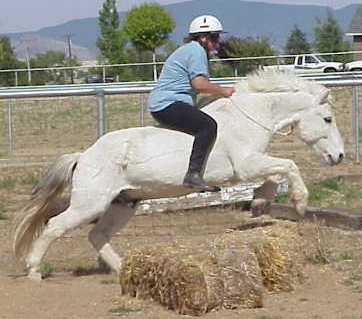 Judy and skumur jumping bareback and bridleless.


View Blesi Jumping in Action


---



If you have any further information
or links to add to this page,
please let us know.

iceryder@cableone.net